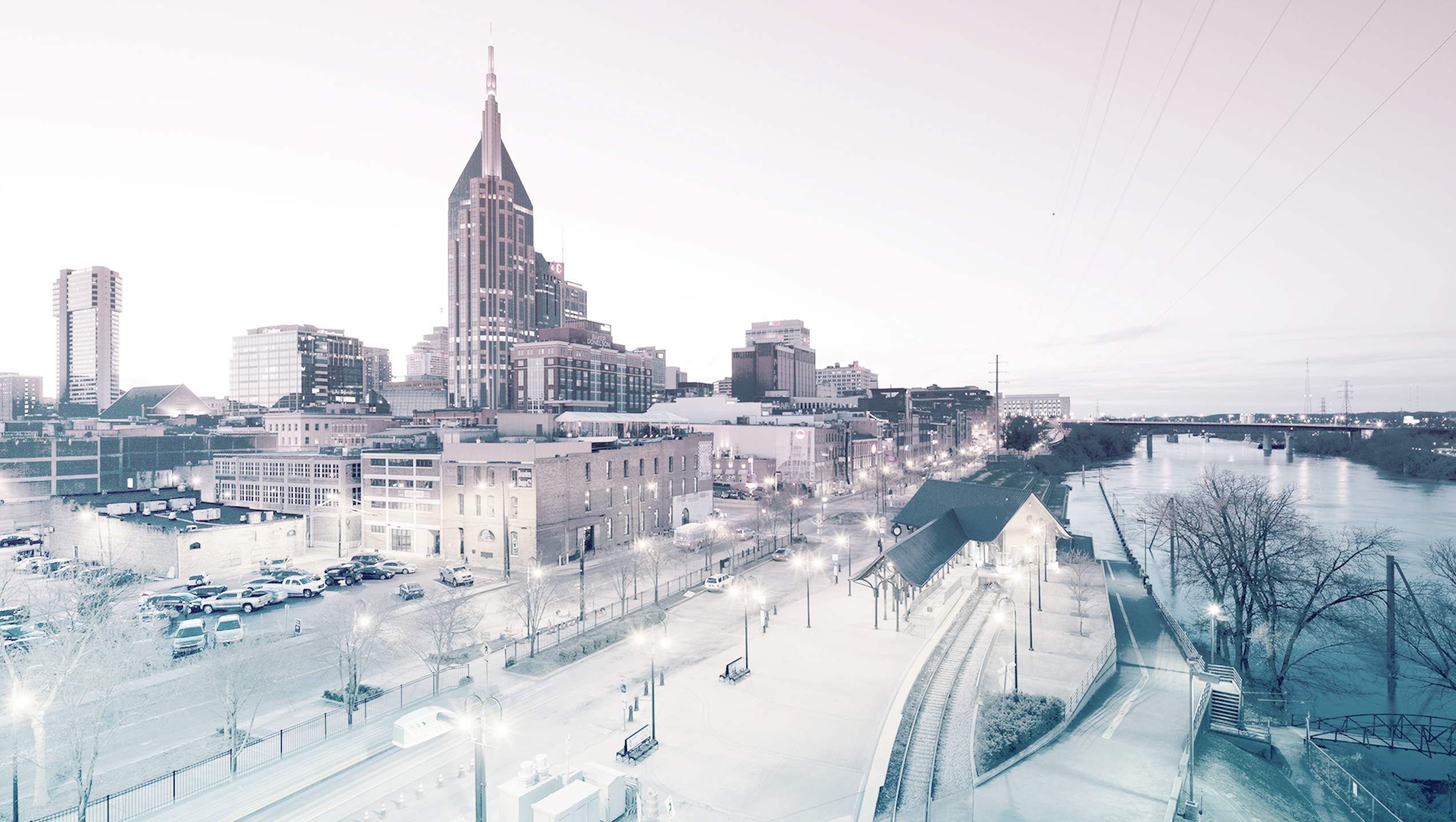 Internal communication
Why more trust sometimes means less transparency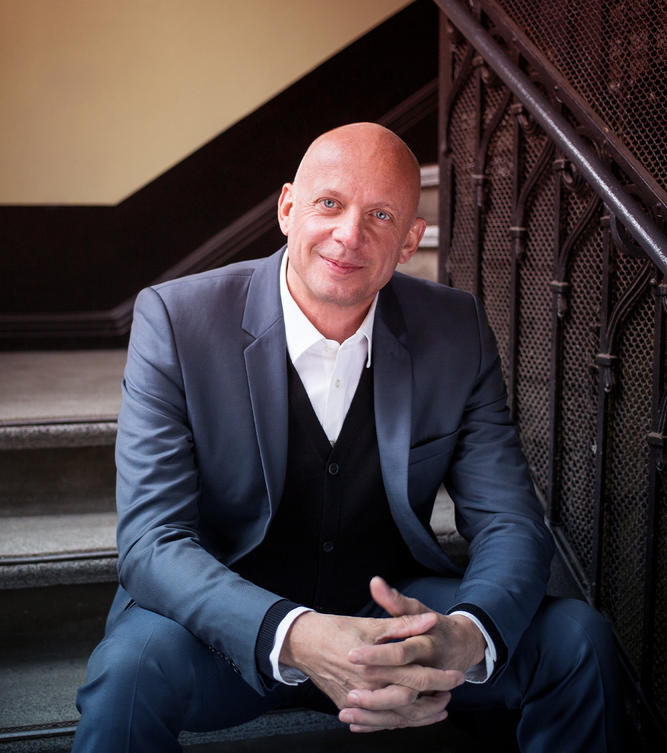 Loyal, motivated, productive. 
Who would not want such employees? But how do I promote and maintain these three qualities? Internal communication works as soon as employees are continuously informed about company goals, achievements and their perception in public. This creates identity, social appreciation, an atmosphere in which people feel addressed. However, too much transparency can quickly be perceived as control or uncertainty and thus even eliminate trust.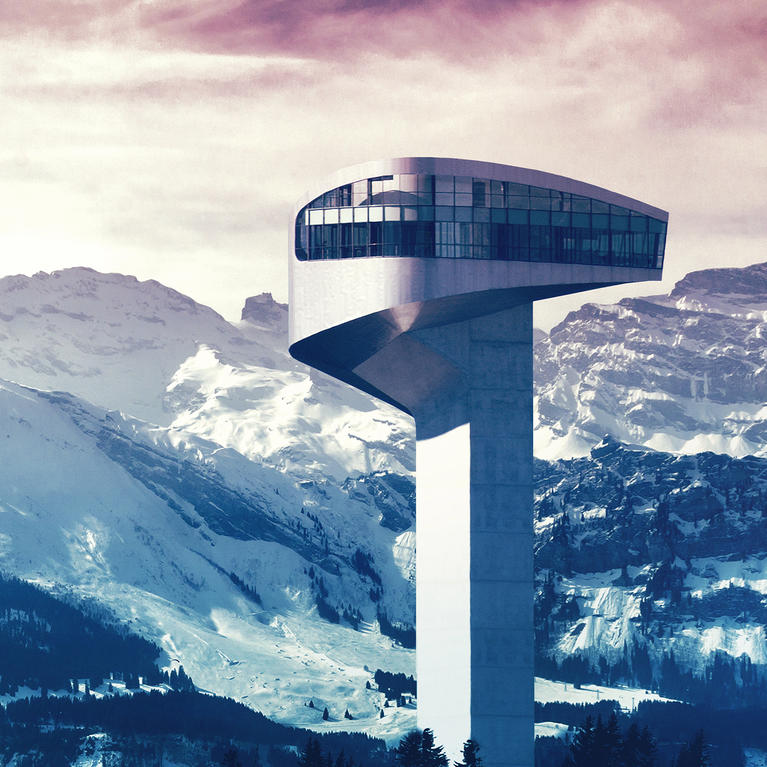 News are more than mere information
A professionally managed newsroom, both internally and editorially, can do more than "just" inform. As part of change management and employer branding, it structures the messages of the management and thus creates vertical transparency "top down" into the company and across different hierarchical levels. Correctly placed and strategically selected information builds trust and enables identification with the company.
Hierarchization of information for specific target groups
In addition to internal messages and news, service messages such as press clippings are exciting news that bind the workforce to the company. Interesting articles from the market environment expand knowledge management, inform and inspire.
A newsroom is also the basis and controllable communication platform for other communication channels such as social media funnels. In summary: A newsroom makes it easier to control information and to distribute it to segmented target groups.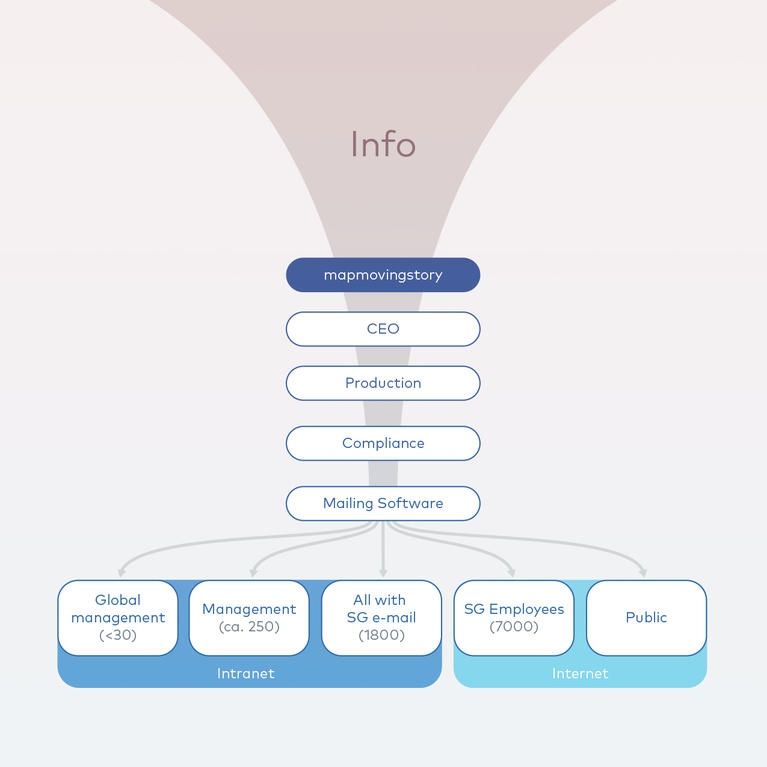 Transparent through directed information
mapmovingstory has designed a newsroom similar to an online information portal, which is updated with regular newsfeeds. In addition to the editorial content, we also developed a process that validates the information with the management according to the corporate strategy, hierarchizes it and makes it accessible to different stakeholder groups in the newsroom.
The central task of the newsroom for the SaarGummi Group was to editorially establish the sensitive balance of a communication channel that ensures trust and informs.
What information is relevant to which department and which information do they really need?
How can I make information and content digitally accessible to segmented target groups in the company?
How do I secure the flow of information digitally in order to distribute compliance-relevant information? 
Moving
Instruments
Interviews
Value Compass*
User Story Mapping
Stories &
Results
Design of a newsroom in close coordination with the strategic goals of the management
Editorial structuring of content and implementation in published newsfeeds with hierarchy levels for segmented stakeholders
Development, programming and implementation of a workflow process from editorial topic identification to validation, publication and the establishment of reliable KPI's