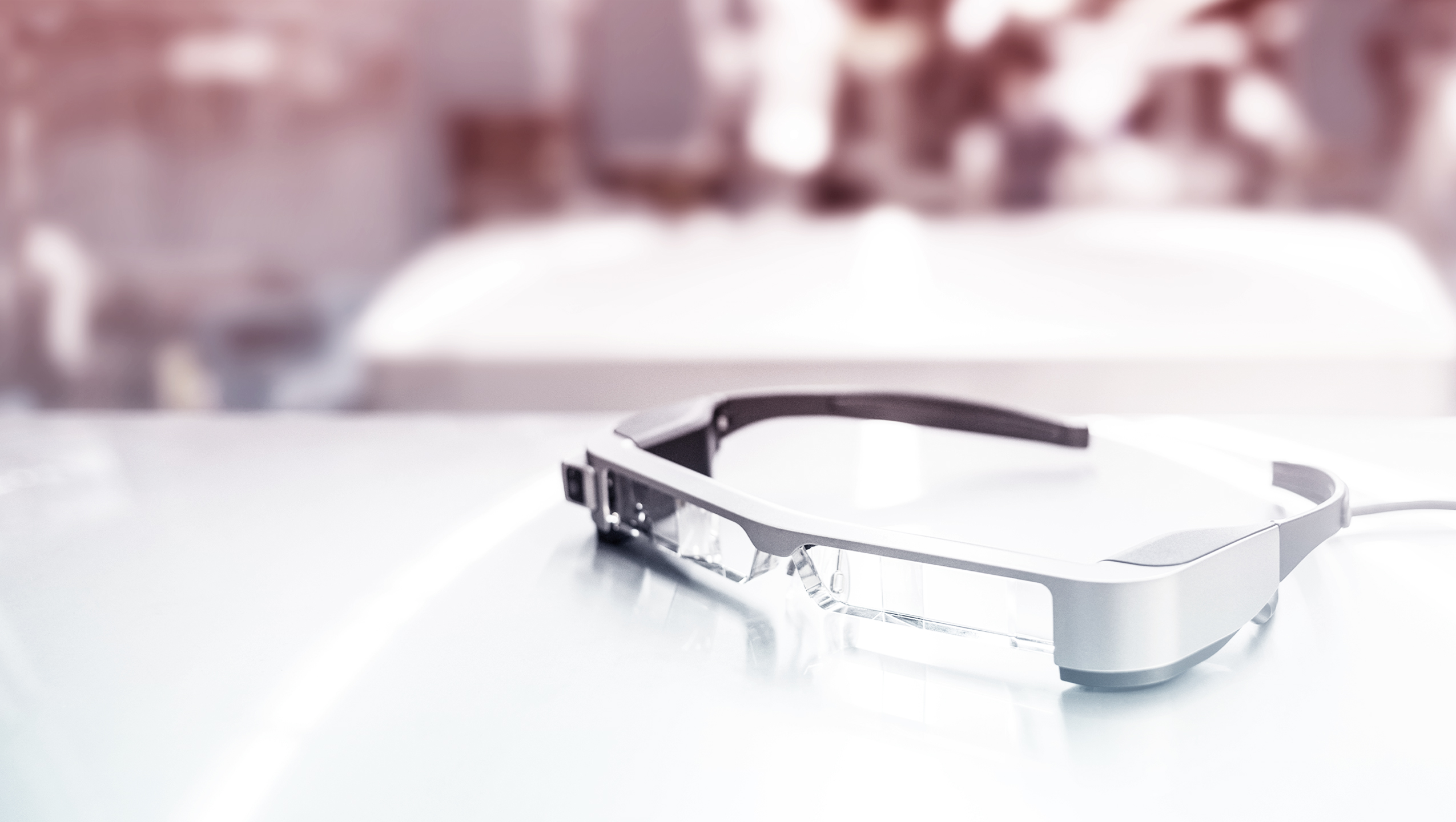 Knowledge Management & AR
Artificial intelligence and augmented reality in industrial production.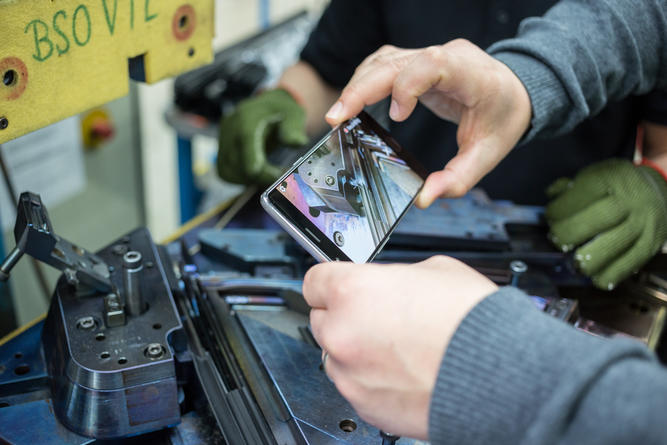 Reality becomes virtuality becomes reality
Augmented Reality applications when combined with AI become self-learning entities. Every iteration of a production process increases their ability to master the task they are set forth to implement. The results of those learning curves  can be also used as knowledge transfer for the same processes at different locations.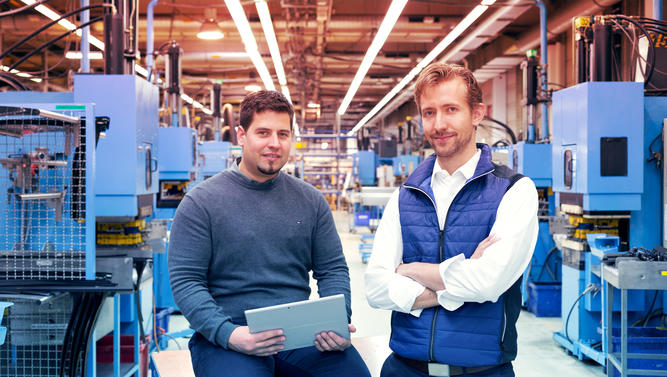 A further advantage
The digitally gained knowledge can be automatically documented in digital manuals and used as a remote internet training tool. map has initiated a pilot project and networked the managing director Dr.-Ing. Nils Petersen and Dr. Alexander Lenken, finance marketing of IOXP, a company for cognitive augmented reality, with the SaarGummi Group, which intends to roll out the project globally.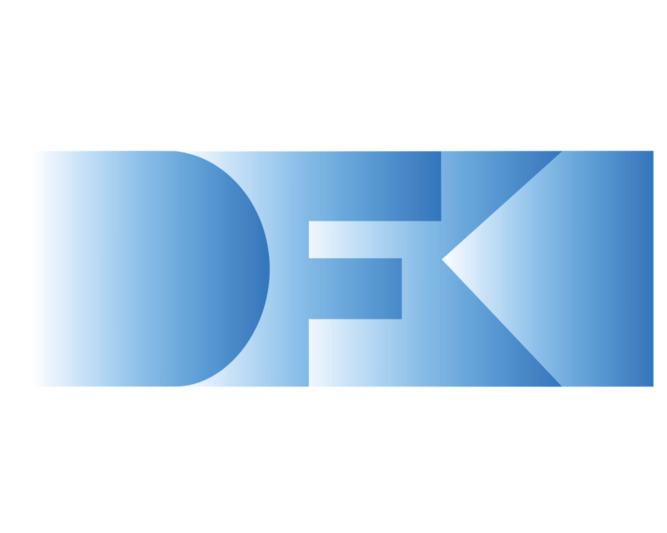 Self-sufficient
Communication solutions
The company IOXP is a spin-off of the DFKI, the German Research Center for Artificial Intelligence and pioneer in the field of AI-based Augmented Reality.
SaarGummi Group is dedicated to the digital transformation of its production, processes, services.
map proposed the Augmented Reality App based on the AI to digitally replicate and optimize processes.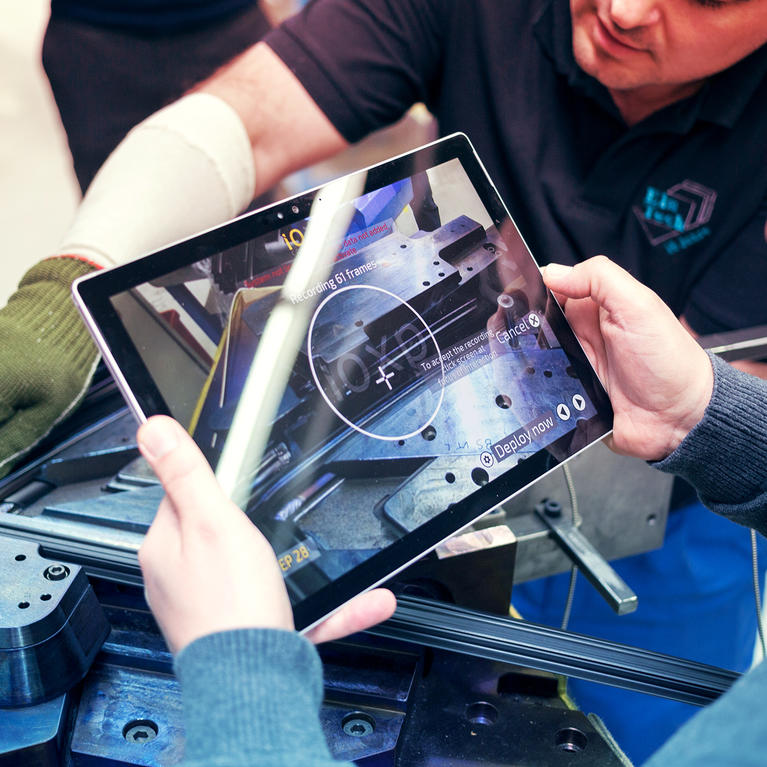 Worldwide networking of work processes
As a result, the response time to problems arising in the value chain was significantly reduced, cost-intensive travel was avoided and the company's CO2 balance improved.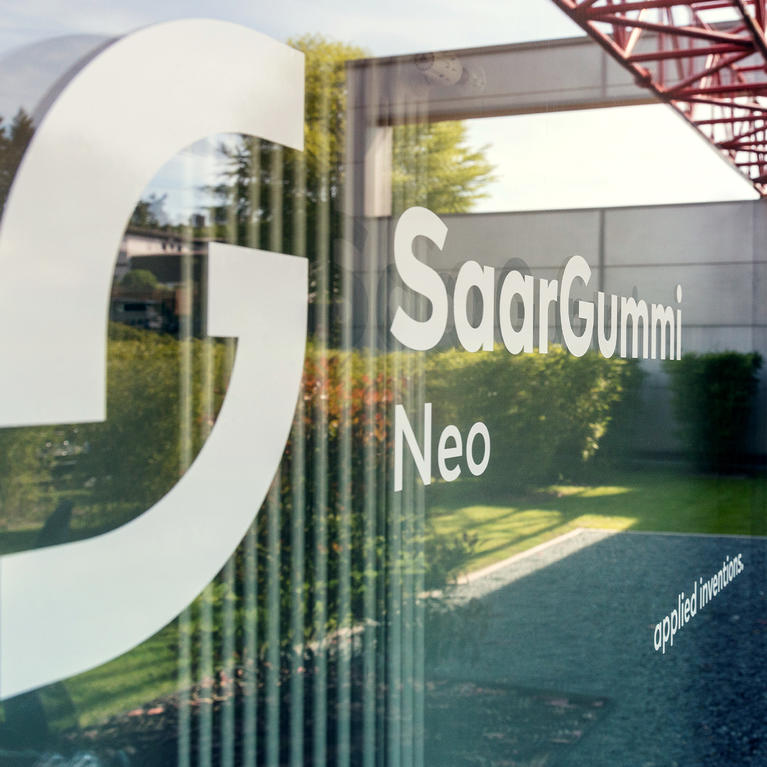 Cross-site
Communication
The SaarGummi Neo innovation department then launched an application project with Epson that attracted a lot of attention.
The application runs with a web application created by the external developer IKS-Computer GmbH and allows fast, fault-tolerant communication between the sites.
map set up the project, mediated between IOXP and SaarGummi Neo and strategically supported the worldwide rollout within the SaarGummi Group.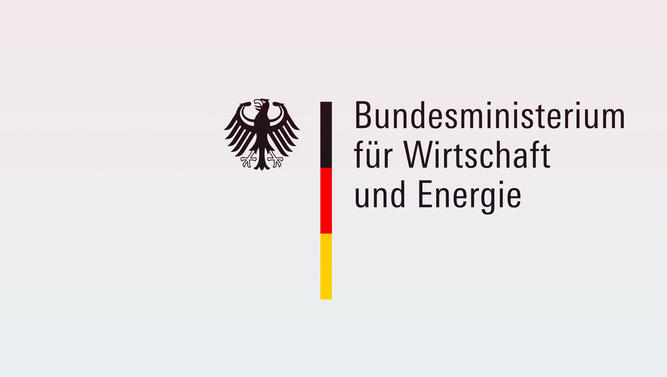 Industry 4.0 Platform
This implementation was one of the reasons why SaarGummi Neo was selected as one of the six only innovation companies in Saarland to be listed on the Industry 4.0 Platform i40 of the Federal Ministry of Economics and Energy. 
For which areas is Augmented Reality suitable in my company?
Does the use of Augmented Reality lead to more security and quality in my company?
Which processes can be improved by using an AI-based AR and what will be more efficient?
Moving
Instruments 
Design thinking
Interaction Design
Process Design
Stories
& Results
Introduction of Augmented Reality in technical production
Strategic implementation with IOXP and SaarGummi Neo
Global rollout of the application
Selected for Industry 4.0 Platform of the Federal Ministry of Economics and Energy
Business Process Management story here